Who  can benefit from our Services ?  Basic everyone from looking for equipment, parts,  repair solutions  to finding ways to liquidate overstock equipment , service contractor/ engineers which we know in your area to support to support and assistance to support your goals . Basic together we can play the biggerst soccor play in the world by play the ball to each other. 
My great fun is to create a situation that the looker. searcher person and the collector / keeper  are sitting on the table – with a big smile in both faces.
The Looker and searcher are unhappy.  looking for offers – the big question is: will it be suitable? Let us support you .
The collector and keeper has a lot of material, basic he doen not know what he had – besides dead capital pay no bills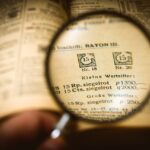 Are you Looking for equipment
Our worldwide network materials, equipment , machines , solutions on one place
Is your stock eaten dust?
Everyone has items , which are eating dust in your stock - Who knows that you have them? Send a e-mail and a picture- some information and we prepare the technical descriptions and offer them
Work global
Even in world were there are limitations to travel , we find ways to work global.
We can play the ball worldwide by cooperation.

Technical support
Technical support sales, ​​​projects of translations we communicate in English , German , Dutch and Russian .
The most important page
The most important page is the chapter DO YOU HAVE? There are the items we look to find for our network
Together we build a strong basis
Many little leafs make a big tree . As many free workers make a big global team . Ready for each job on each place